National Forage Testing Association
Welcome to the NFTA website.
This site is your resource for relevant information about forage testing and your place to get certified. Forage and feed testing is important because value pays.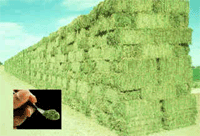 2019 final results, certification reports, and 2020 stamps (if applicable) have all been emailed to participating laboratories.
Enter your results at http://certification.foragetesting.org
​
We are currently developing an online data management system for 2020. The enrollment portion is now live at app.foragetesting.org so please enroll using that system.
You may update your lab contact info and method choices there, along with choosing express shipping for non-US labs. Payment options for CC, check, wire transfer and ACH may be selected.
If your reset link has expired, go to the app, enter your email, and select Forgot Password to have a new reset email sent to you.
​
Visit our friends
​
​
​
​
​
​
​