National Forage Testing Association
Welcome to the NFTA website.
This site is your resource for relevant information about forage testing and your place to get certified. Forage and feed testing is important because value pays.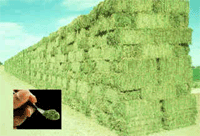 ​
The NFTA data website is now accepting enrollment for the 2021 program. Please login using your existing account at app.foragetesting.org.
​
The third set of samples for 2021 shipped on August 24th and will be due by October 1, 2021 . Pictures of samples are on the Proficiency Certification Program page.
​
Reports are also now available for the AH-01 through AH-04 samples to labs that have submitted results.
​
​
Visit our friends
​
​
​