National Forage Testing Association
Welcome to the NFTA website.
This site is your resource for relevant information about forage testing and your place to get certified. Forage and feed testing is important because value pays.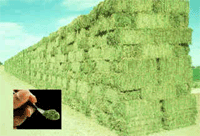 Special Notice: SCAM email alert!
Several members have recently received an email supposedly from NFTA requesting gift cards. They are from a non-NFTA email address, and this is not an actual NFTA email. Please report as spam within your email and do not open any links or reply to that email.
​
​
We are currently developing an online data management system for 2020. Data entry is now live at app.foragetesting.org
- please complete the methodology questionnaire and upload your results using that system.
​
​
The first set of samples were sent to labs on April 22 with a due date of May 29, 2020.
​
Visit our friends
​
​
​
​
​
​
​